Msprains can be found in the horticultural industry, but they are not mandatory. And when you introduce yourself, it is not necessarily a young graduate who drops out.
Dave Ericson received a bachelor's degree in ornamental horticulture from Cal Poly Pomona in 1976, then embarked on a career as a landscape contractor. In 1994, he responded to an advertisement for a landscape consultant at the Del Mar Thoroughbred Club.
"The GM offered me the job, then said, 'You were our third choice,'" Ericson recalls. "When he asked me if I would take the job, I said, 'I will take the job if I can get your first choice as well. "
The first choice was the late Chuck Kline, retired director of horticulture at SeaWorld. A master planter, Kline became a legend in the 1970s when he transformed a salt marsh into the lush gardens of SeaWorld San Diego. He did this by installing small mounds of topsoil throughout the property that served as barriers between the delicate roots of the flowering plants above and the salt water below.
When Ericson tried to get Kline's help, he agreed with a few conditions. "Chuck said, 'I'll do this for free, but nothing political and I won't go to meetings,'" Ericson recalls.
Curious, Ericson asked why he was ready to do it. "Because you're the kind of guy who's going to pass it on," Kline told him. Ericson embarked on a mentee relationship with Chuck Kline until Kline passed away in 2005, then "pay it forward" by mentoring other budding landscape professionals.
Ericson remembers his first lesson from Kline was about 'upside down' landscaping.
"One day, Chuck said, 'If you can't remember anything else that I teach you, don't forget to look inside a house and arrange it according to the view.' , Ericson explained. "Another principle that Chuck taught me was to use different sized plants for the variety as they grew. In nature, nothing is the same size.
After her retirement, Kline returned to SeaWorld part-time in the 1990s and was generous in sharing her knowledge with others, including her colleague Stephanie Shigematsu.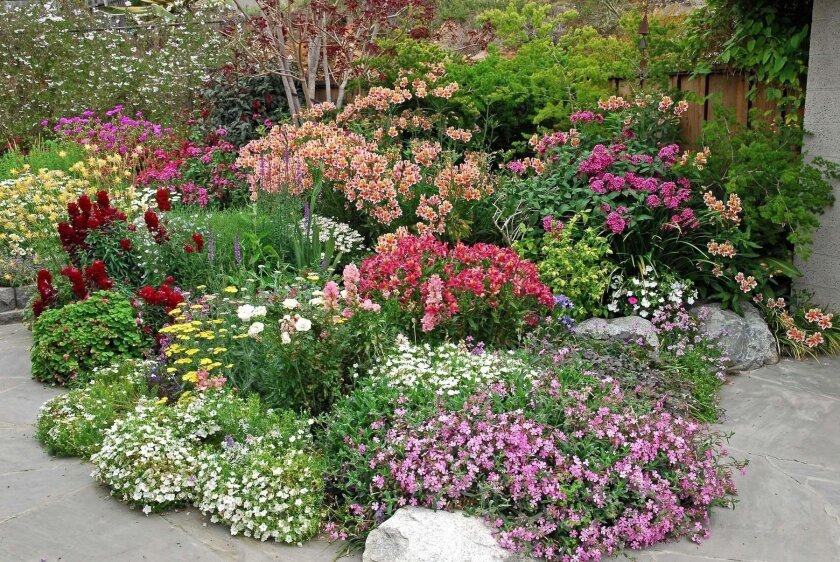 "When I started working at SeaWorld, it started as a part-time job while I was studying for my CPA exam," she recalls. "I was inspired by Chuck and Susan Anderson, also a colleague, to learn all I could about horticulture, which I did by taking classes, reading no less than 25 horticultural journals and magazines and by hanging on to all the information Chuck shared about his experiences. . "
Shigematsu went on to become Head of Horticulture, then Director of Landscaping at SeaWorld before joining the staff at the San Diego Zoo, where she is now Curator of Horticulture.
Kline introduced Ericson to the late Bill Teague, horticulturist at the San Diego Botanical Gardens (formerly Quail Botanical Gardens). Teague was also known for the landscaping of the town of Del Mar, including the town hall, the library, and even the middle bands. He occasionally opened his private garden to the public.
For Katie Pelisek, meeting Bill Teague changed her life.
"I met Bill in his front garden under a Forest Pansy Redbud (Cercis Canadensis) tree while touring his gardens," she recalls. "I had recently moved from the DC area and didn't know anything about factories in Southern California. He encouraged me to take the docent course at Quail Botanical Gardens.
"After I graduated from the class in the spring of 1999, the first opportunity to volunteer was to help out at the Del Mar Fair. When I heard that Bill was the master designer, I signed up and then worked with him on screen for 11 years.
While she was working with Teague, he shared his tips and tricks.
"When Bill added a path, it was a twisty path, so the focal points were revealed as you rounded each turn," she recalls.
"He always considered the sun when he planted, how it rose or set and how it would light up a tree to illuminate it – especially his favorite redbud tree 'Forest Pansy'."
Most importantly, he encouraged her to apply her degree in graphic design.
"Bill told me to 'paint with plants' and encouraged me to start a landscaping business," she said, adding that in 2002 she started Pelican Design.
Jeremy Spath is the owner of Waters Path – Landscape Design and curator of Rancho Soledad Nursery in Rancho Santa Fe. He was young and lamented being brash when he met Teague ten years ago.
"During one of our first interactions, I told Bill that I had heard many times that he was a great landscaper and a great landscaper, but that I didn't think his gardens were that big," said himself. he remembers. "My intention was not rude or malicious, and he knew it. In fact, his response was, 'I know you don't know that, Jeremy.'
"When Bill came to the garden, I always found a way to work with him," Spath said. "Over time, I gained an appreciation for the intricacies of the landscape and the need for flow, elevation changes, and boulders throughout the design, for maximum interest."
A passion they shared was to discover new and unusual plants that could be incorporated into landscapes.
"The philosophy of mimicking nature as much as possible in the design was a philosophy that I pursued when I left the gardens after five years," he said. "I started to search more and more natural habitats around the world, plants that I liked to grow at home."
Today, Spath gives presentations at the San Diego Botanical Garden, the Cactus and Succulent Society of America and other venues, discussing the photographs he took of native plants during his travels in South Africa, Madagascar, India, Nepal, Vietnam, Cuba, Panama, Colombia, Peru and Mexico.
Cox is a freelance writer from San Diego.